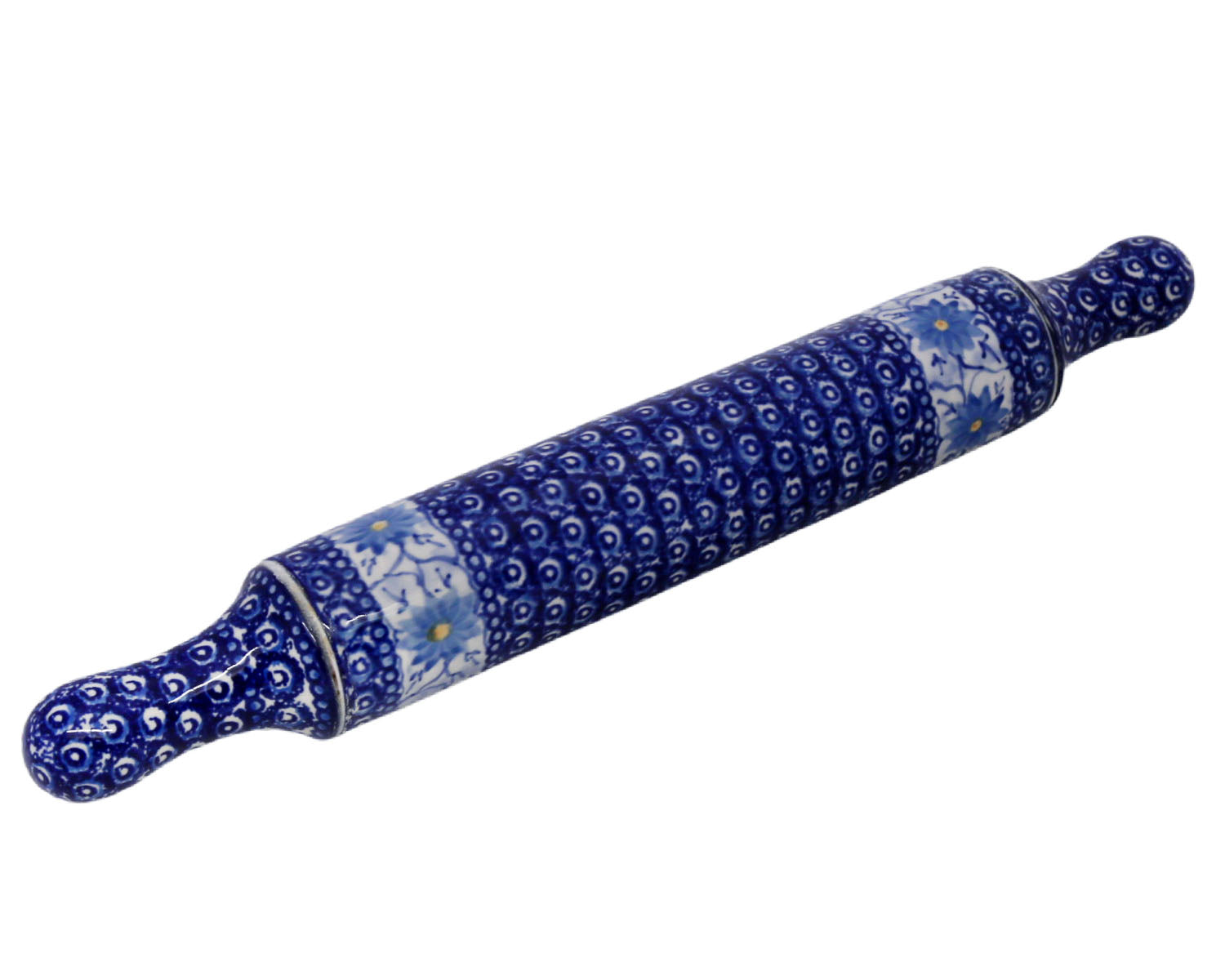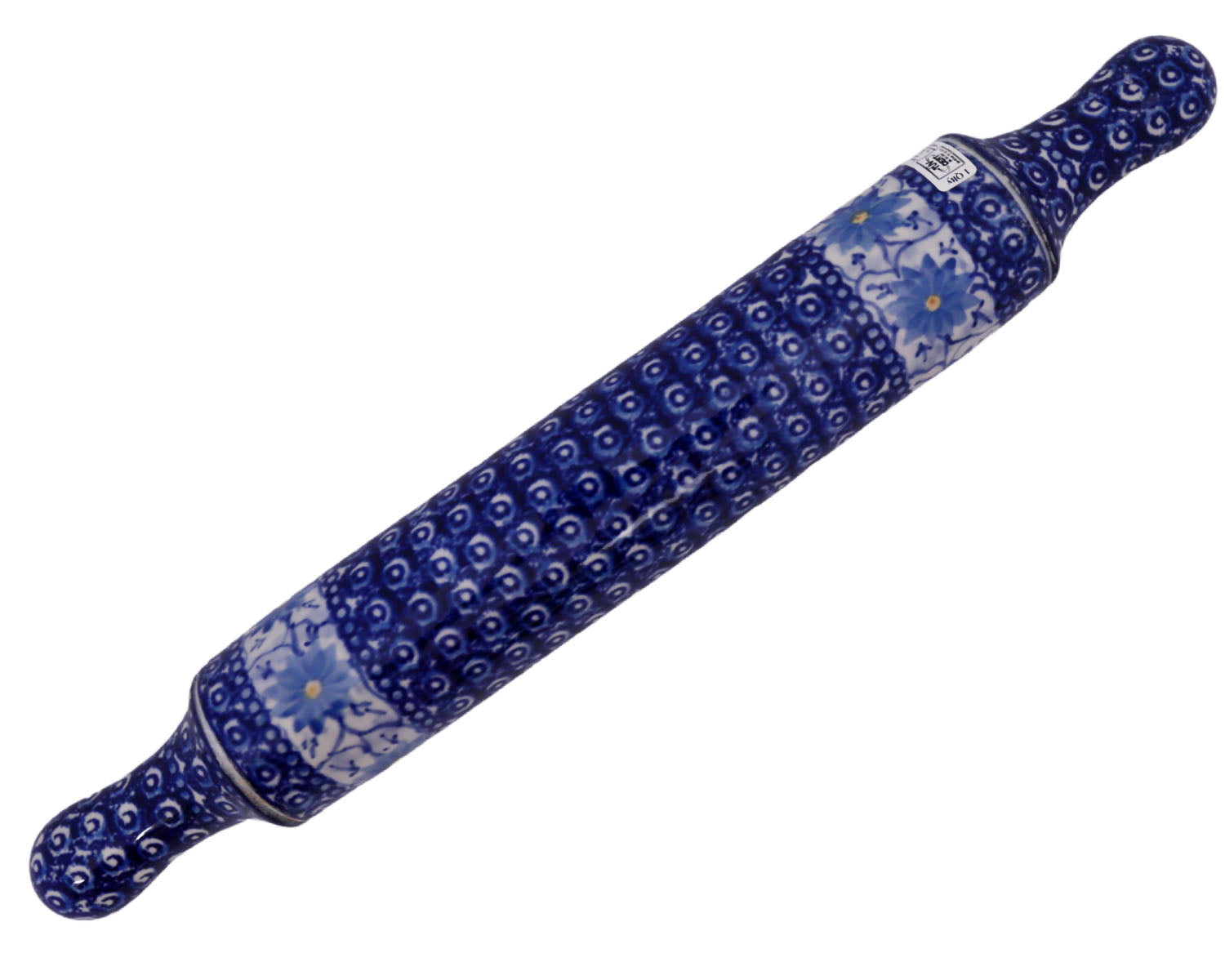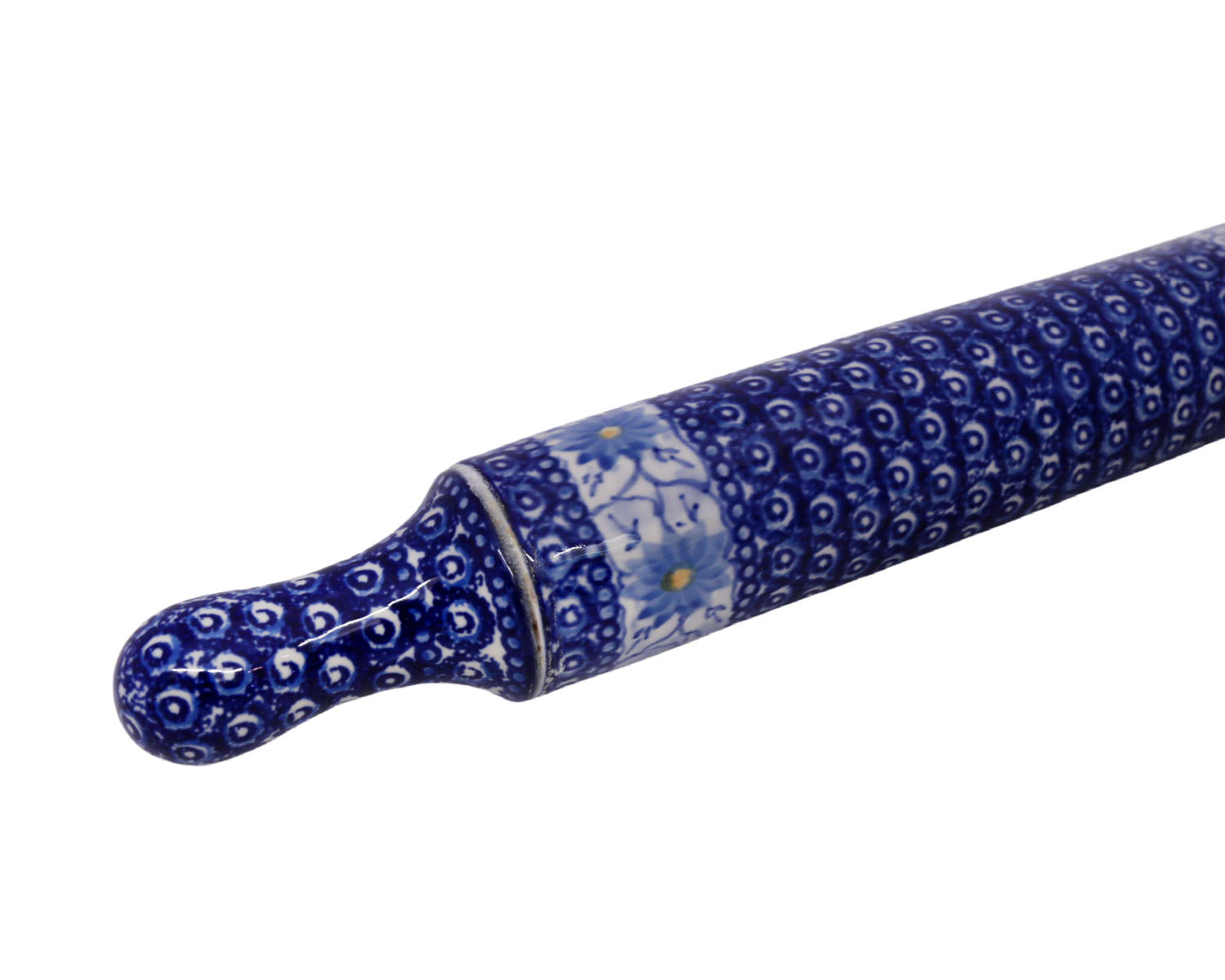 Ceramika Artystyczna
Unikat Rolling Pin
Only 1 left in stock
These Polish Pottery rolling pins are a cook's best kept secret. Because of how well polish stoneware holds both cold and warm temperatures, put this in the refrigerator for twenty minutes before rolling out pastries dough. 
This piece is part of a large inventory collection that has been in storage for the better part of the last 15 years. They are all new pieces, ordered at the time by a direct distributor for the Ceramika Artystyczna factory. Many of these pieces are patterns and or shapes are no longer in production. When they are gone, they are gone. They cannot be ordered again. 
While we cannot be certain of who painted this piece (rolling pins are not marked) often these were done by the designing artist and you will notice the colors and shades also tend to be lighter, this is because Ceramika Artystyczna changed paints about a decade ago, giving these a distinctive look that cannot be recreated even if the pattern is still in production. 
A note about rolling pins. These are actually produced as three separate pieces. The handles are glued on either end, this is not created as one whole piece. As a result there is a rough edge on either end where the pieces were connected, this is normal. Also occasionally a small piece of clay will dislodge inside and while you might hear it rattle, it's not a defective piece. This can happen with pieces that have hollow interiors. 
Product Details
Size: 18" long
Capacity: N/A6
Pattern: u742 (no longer in production)
Pattern Level: Unikat 2 (what's this?)
Artist: Lucyna Lenkiewicz (who's this?)
Factory: Ceramika Artystyczna