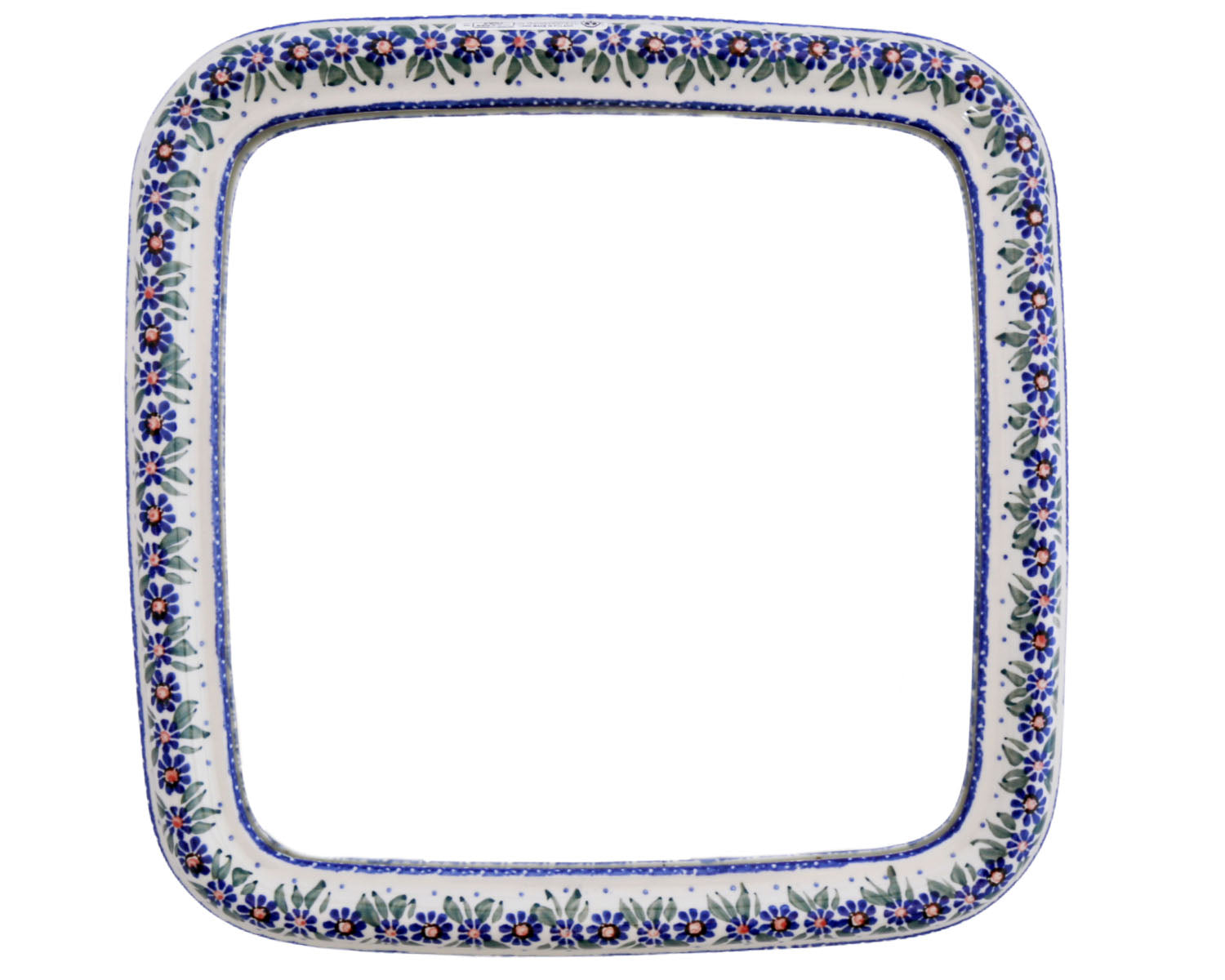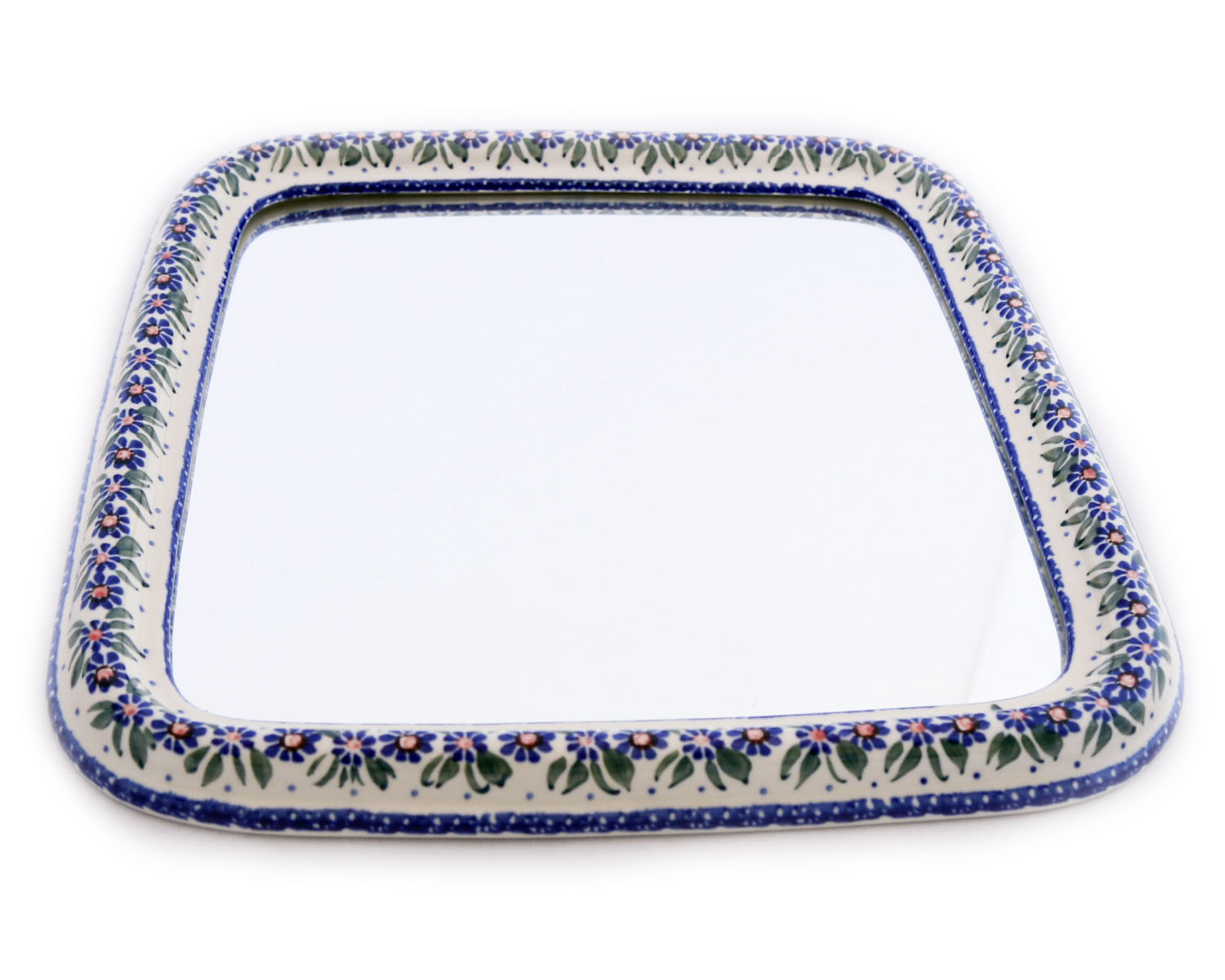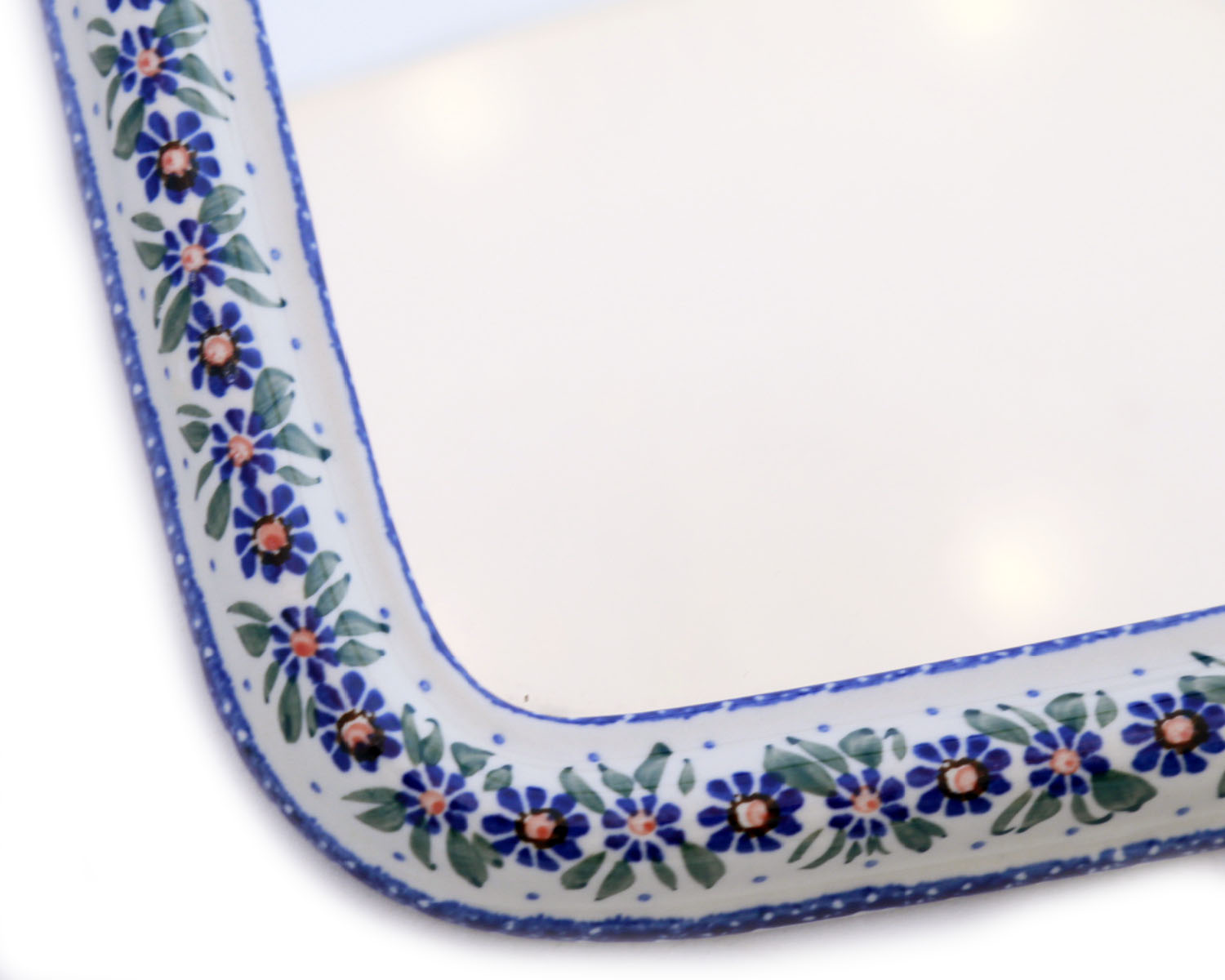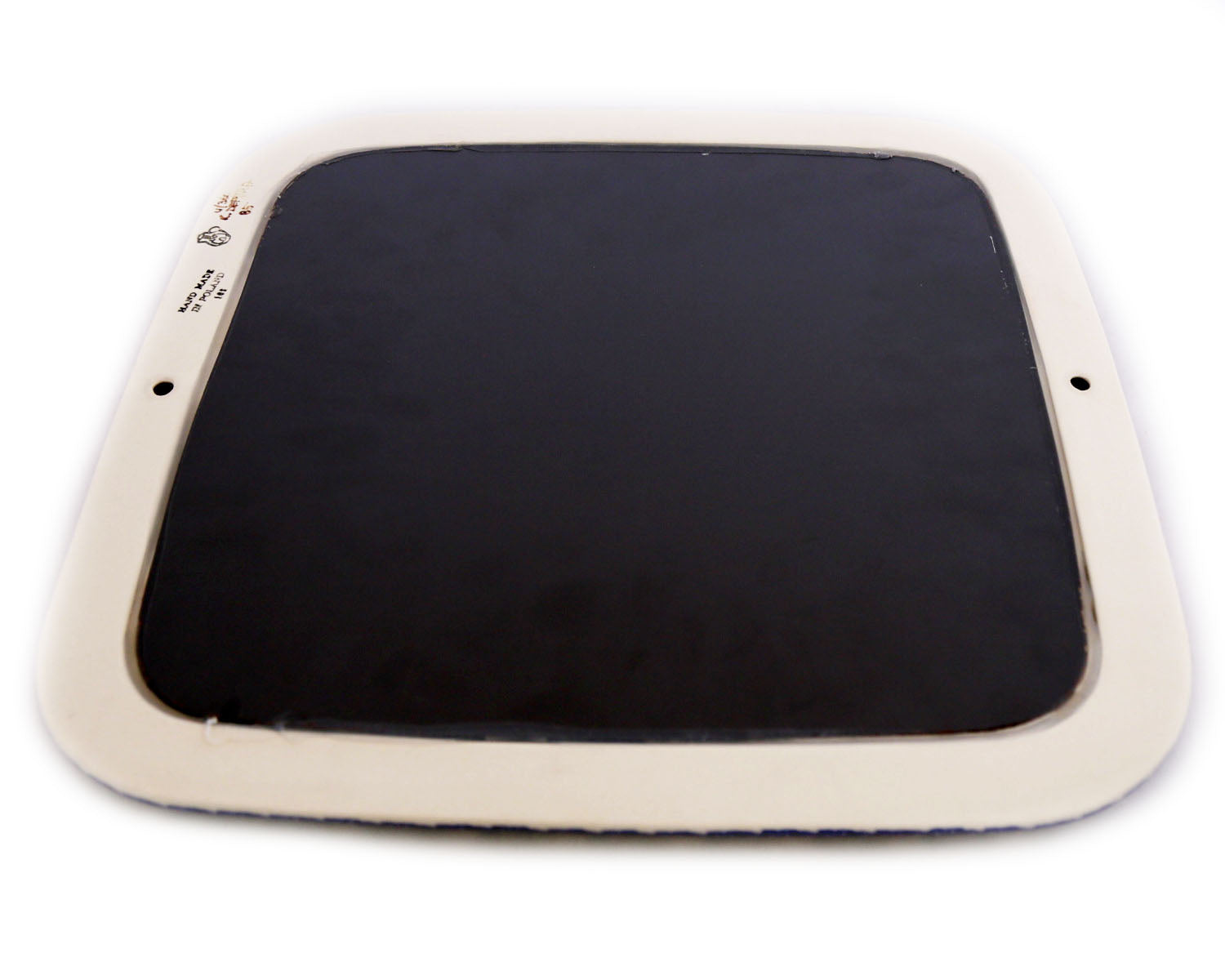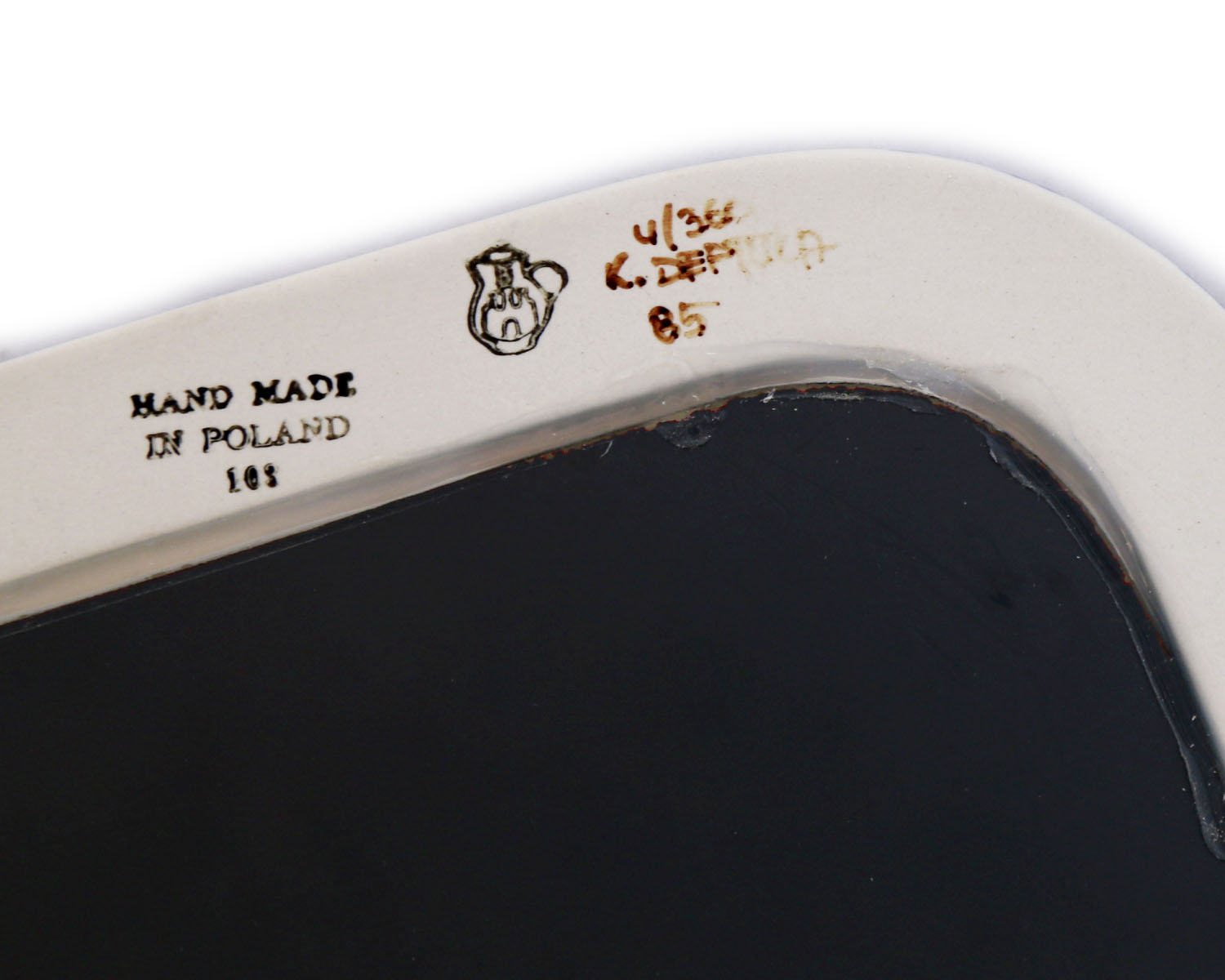 Ceramika Artystyczna
13" Unikat Square Frame
Only 1 left in stock
$ 150.00 $ 379.00
CA-K-622-u360
These frames are really spectacular. They are no longer produced. This one does  come with mirror however it could be scratched and needing replacement. It is also possible that some pictures below have had the mirror edited out. We are not discounting for the condition of the mirror, they can be removed and replaced.
  Please note, this piece is hand signed by Krystyna Deptula who also designed this pattern making it a rare find. Don't miss out, these can never be ordered again.  This comes from a collection that has been in store for over 15 years. Most of the patterns offered are discontinued (noted below). 
These Frames cost 14.95 shipping for the first one and an additional 5.00 for each frame added. If for some reason you get multiple frames and it charges you 14.95 each, we will fix this at shipping and refund the difference. We suggest you purchase them by themselves, any other non frame items added will incur another 9.95 shipping as they will need to be sent separately from the frames. All frames will not begin to ship until December 18. 
Product Details
Size: 13" wide
Capacity: N/A
Pattern: u360 (no longer in production)
Pattern Level: Unikat 3 (what's this?)
Artist: Krystyna Deptula (who's this?)
Factory: Ceramika Artystyczna